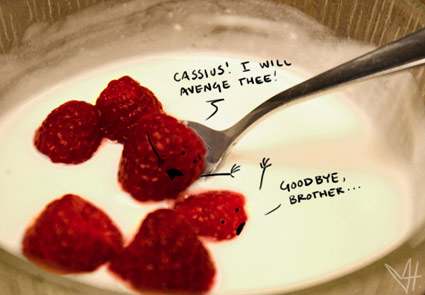 'Having many food and chemical sensitivities has been a largely trial-and-error process for what can be tolerated and what can't, and has resulted in many creative kitchen science experiments'
Web designer/cartoonist (and former student of mine) Annie Hero has developed some major health problems. Recently, she's taken to blogging about her approach to reclaiming her life from years of processed food intolerance.
Annie's WTF are you eating? can be found here.