Posted on
July 2nd, 2010
by steve
'Baskerville, a bad asskerville'
This spring, my Digital Typography students set out to make a short film about type history.
The class – held at The Art Institute of California Sacramento – was set up like a working design studio – with myself as 'hands off creative director.' All students had a role, from art direction to project management, web design, editing and production.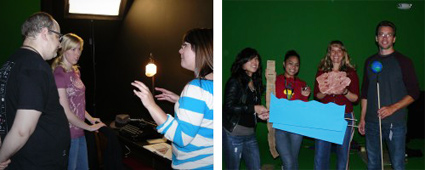 At one point, songsmith John Slingerland threw a party at his home – and invited a few unwitting guests – just to record the background vocals for the film's gets stuck in your head musical number.
And, featured in the credits, a very early beta version of Jeanne Texte – which I had to prep for them as my homework assignment.
It was a fun quarter; this was a great team to work with, their enthusiasm snagged everyone in their handmade typographic web.