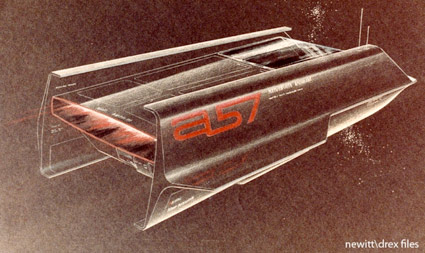 Matt Jeffries was the production designer for the original Star Trek, but somewhere along the way designer Thomas Kellogg was brought in to develop the Shuttlecraft Galileo – made famous in the episode The Galileo Seven.
Kellogg became well-known for his design for the Studebaker Avanti Coupe while working under über designer Raymond Loewy. One can see the likeness between the shuttlecraft rendering (above) and the Avanti (below).
And read more about all this here.
Plus
Here's an interview with Tom Kellogg.