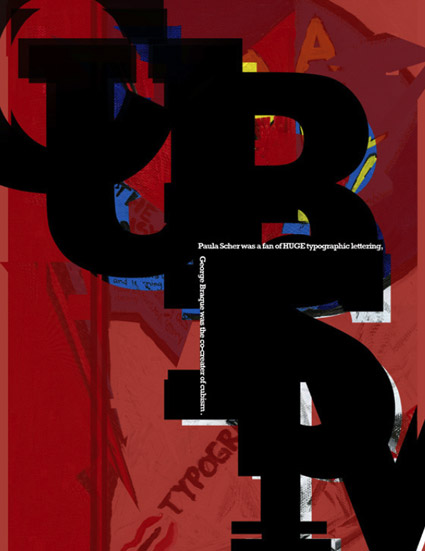 'What I did on my summer vacation'
Last week, I spent four full days with a handful of some really cool teens.
I found myself saying, 'Yes, I'll do it. What is it?' to teaching a week-long Summer Studio workshop at Ai Sacramento.
I called the whole thing 'Designer Mashup' – and set about having my students mix contemporary designers with historical luminaries.
Design history, research, handmade collages, form studies and handing work off to other students (to reinterpret) were part of the process.
Pictured, some of the final pieces.
Designers studied included Paula Scher, Georges Braque, Josef Albers, El Lisstizky, Rick Griffin, Jessica Hische, Raoul Hausmann, Marian Bantjes, Hannah Höch, Alvin Lustig, Shepard Fairey and David Carson.