Posted on
March 24th, 2010
by steve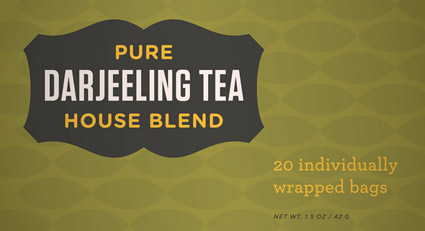 'Is there a way to know what fonts will work together? Building a palette is an intuitive process, but expanding a typographic duet to three, four, or even five voices can be daunting.' –H&FJ
'how do I pick the right font?'
. . . is the most common question I'm asked in my type courses. And my answers aren't usually simple. I liken it to picking the right suit, tie and shoes.
What handbag will work best, nail polish, lipstick, gloss or none, which eye liner will simply look great . . .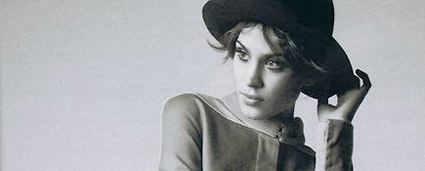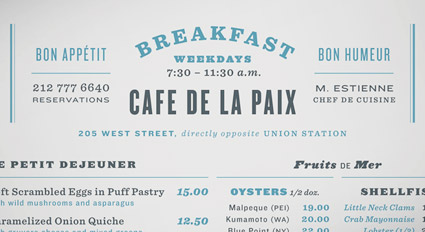 One learns by doing.

some loose rules
I have some rules of thumb; one is that every font has a history.
Only takes a second to Google and get an idea as to why it's loaded on your computer. And whether or not it may be in the ballpark of what you're trying to communicate. And if there's others you can purchase that can do the job better, go for it (MyFonts has a great search engine).
Free fonts: In short, you often get what you pay for. Not always, but often. (Any time I use free fonts, I spend half my time redrawing them so I can actually use them)
The classics are the best place to start – there's many reasons we're still using types that are hundreds of years old. Going simple, not decorative, is also good thinking. But all is just that, rules of thumb.
other ideas
For a bit more than my vague answers – check out these newly posted articles on picking and mixing fonts:


[1] four techniques for combining fonts
In this piece, type masters Jonathan Hoefler & Tobias Frere Jones take a look at the subtleties of mixing fonts.


[2] the right font for the job [pdf]
FontShop has put together a great educational page – with multiple articles on using type. Originally The Right Font for the Job post was in their newsletter, and now one can read it as a handy PDF.
And
Next time you're picking fonts, just think of this:
I have the right foundation, but do I really need to add the glitter?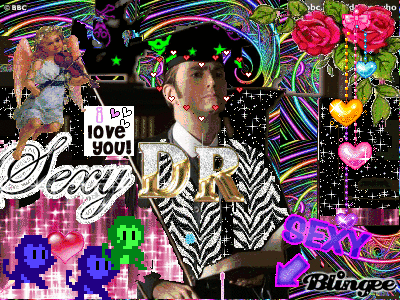 Alexa Chung photo found via Daily Alexa Chung