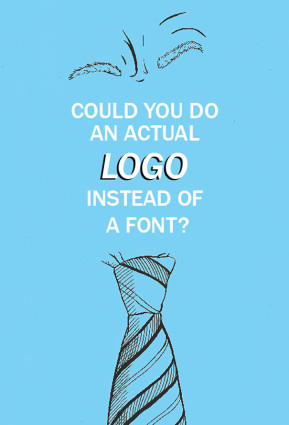 As a side project, Irish graphic designers Mark Shanley and Paddy Treacy turned a bunch of client feedback (the bad kind) into a series of posters. They then put them up for sale and ended raising a bunch of money for charity.
Pictured, a few. More here.
Of course, the goal is always to work with clients that know shit. And are willing to go thru a creative process that leads to the best work imaginable. This usually involves understanding that good logos typically involve letterforms (I've heard poster #1 before).