Posted on
May 25th, 2010
by steve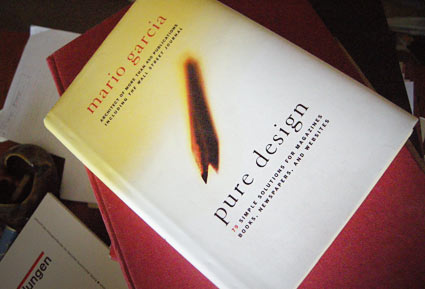 'Included are insights into designing covers, formatting pages, selecting photos, using content, choosing a color palette, and picking type for newspapers, magazines, books, and websites'
Another great read. One of my favorites, Mario Garcia's Pure Design is simple, to the point. A great overview of how to design for publications – from someone's who been doing it a helluva long time. My copy is maimed by highlighter pen, my own notes and scribbles.
And it's out of print. But one can easily peruse the free online reader version at issuu.
Follow Garcia's blog here.