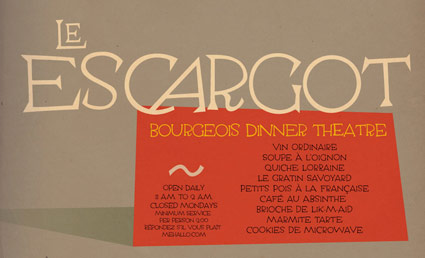 This summer I moved a bunch of my fonts over to MyFonts.com. They have a been a great resource for really interesting fonts, many from independents (like myself) that don't always make it on to mainstream radar – or get lost in very large catalogs.
Today I found that one of my newest – Escoffier Capitaux – is profiled in the Fall 2008 edition of In Your Face; written up by Joshua Lurie Terrell, founder of the Typographica blog. See: 1st column, part way down.
I'd love to see it being used in a menu somewhere. I'd been tinkering with it on and off for the past 5 years or so.