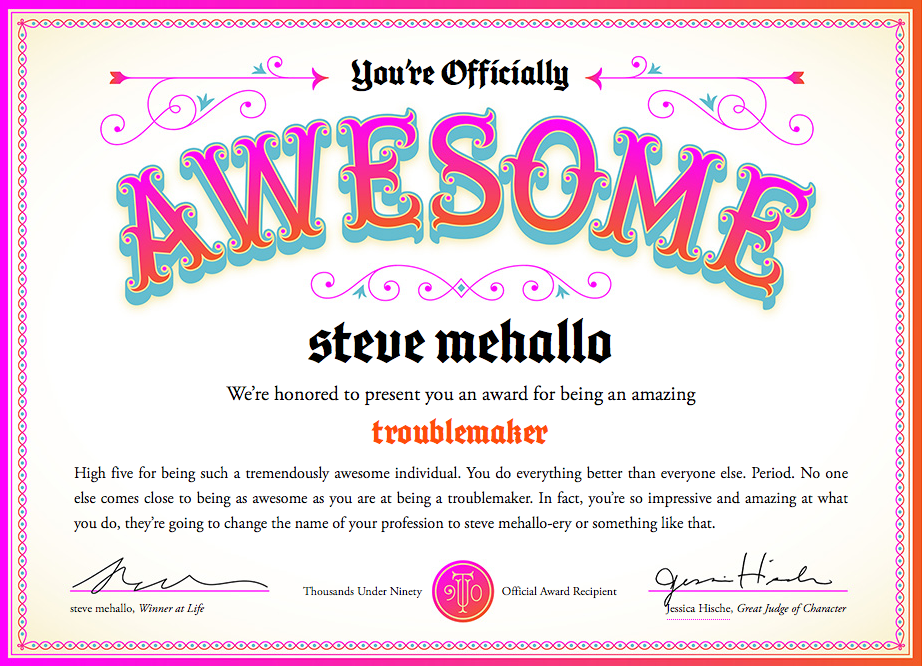 Too many graphic design award competitions award people for being young and full of ideas. What about the rest of us who are OLDER than YOUNG and maybe filled with better ideas?
I think experience and wanting to keep doing NEW is worth something, no?
So you can now be AWESOME too. At any age. Go here.
Courtesy Jessica Hische; found via Jessica Walsh