Posted on
June 15th, 2011
by steve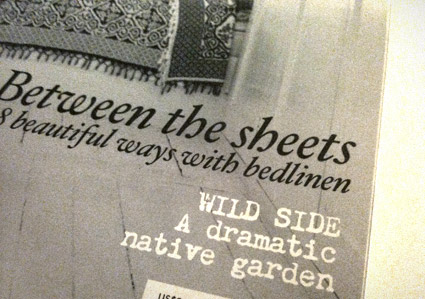 'inspiring homes with heart'
Magazines are great sources for inspiration. Not as permanent as a logo – or brand – periodicals have a timer on them. After a few months, they're gone.
A good newsstand is a treasure trove of the experimental, conservative, international, concise, good, bad, ugly. I drop by whatever I can find – even the Barney Noble chain if one is not nearby – just for a shot in the arm.
Earlier this year I spotted Chandler 42 being used in an Australian interiors pub. Alexendria-based Inside Out is using my typewriter type as a nice accent throughout their pages.
Here's a few snaps (taken in my new home office – sleepy dog in background).