Posted on
February 4th, 2011
by steve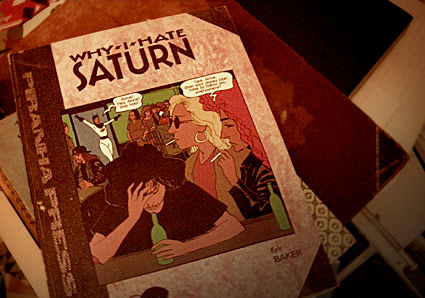 Kyle Baker's brilliant Why I Hate Saturn could have been Seinfeld. But the television powers that be passed on it.
Even though it was optioned, the network at the time didn't feel that the American Public would be interested in watching a show about neurotic New Yorkers.
A time capsule from 1990, Why I Hate Saturn is a fable for anyone who is still trying to find themselves. And for anyone who has a freaky sibling.
No answers, just (mostly) relatable life. With a pretty scary bad guy named Murphy (or Warner).
Snag a copy here. Review here. Kyle Baker's website here.