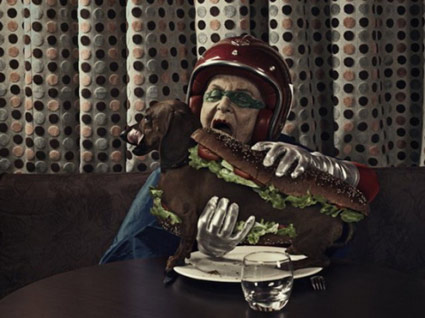 'A superhero's eating habit is so different from that of an ordinary person'
Photographer Sacha Goldberger figured out just the trick to cheer up his 91-year-old grandmother: A cape, tights and a camera.
Hungarian-born Frederika (hero name: 'Super Mamika') is a hero already, during World War II she risked her life to help Jewish friends evade capture – before having to flee her homeland. As of late, had just been sitting at home feeling lonely; the photos, which got a lot of attention on the Interwebs, changed all that.
After the viral success of Super Mamika, Goldberger's continued to use Frederika as a go-to model. More delights abound at his official website.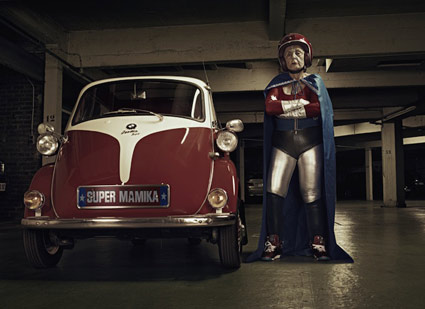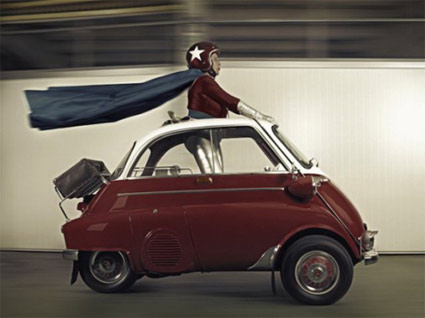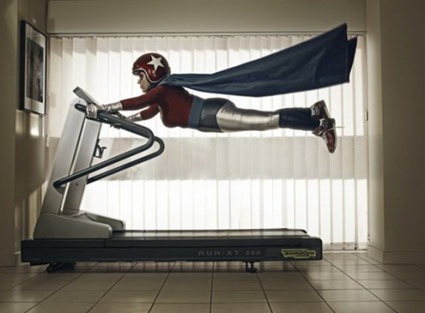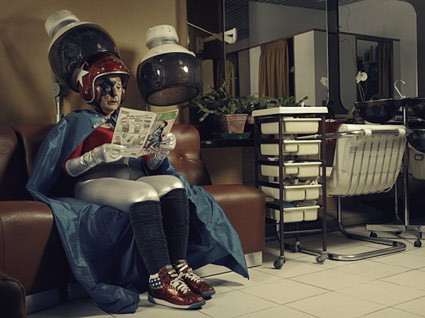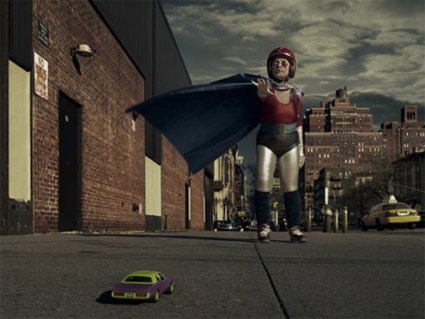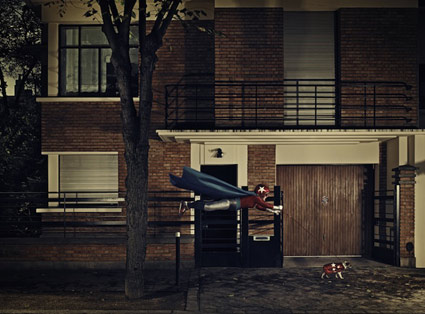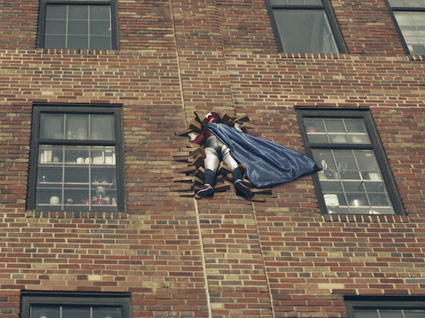 Found via EzineMark, My Modern Met