Posted on
May 15th, 2012
by steve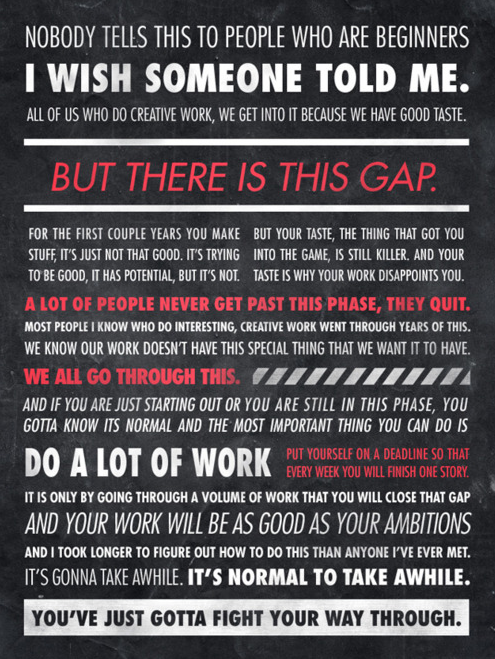 Here's a roundup of advice graphics.
I'm always frustrated when beginning students give up prematurely, when there are those who see being 'creative' as either a job or something not important and/or not realizing the more a creative works at what they're doing, the better they will get; collaboration is great, rules get in the way, others will never understand you and that's okay, work should be fun (especially hard work), breaks are important and a zillion other things.
Click to view larger/jump.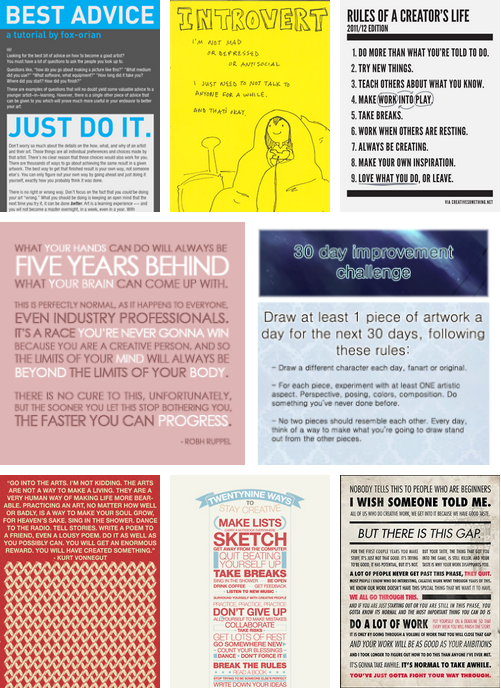 Found via hyenabonz