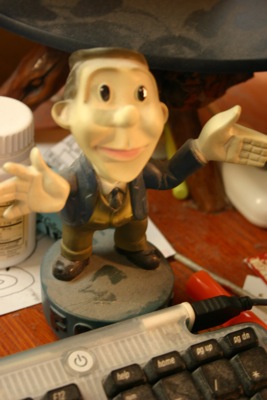 Design, design and more design.
Teaching design. Making the world a beautiful place.
Typography: Using type to communicate, enrich, inspire, tease, thwart, totally manipulate, push buttons and change the course of continents.
U n c e n s o r e d b o h e m i a n v i b e s
Music, interludes, time travel.
I think there's a real bio at my LinkedIn page – and the student paper at American River College actually profiled me on genuine newsprint. Also, I'm a lot like this. Otherwise, greetings from my messy desk.
Expect finds, ruminations and whatever inspires.
s.